By Francis Fernandez-Carvajal / January 10th, 2019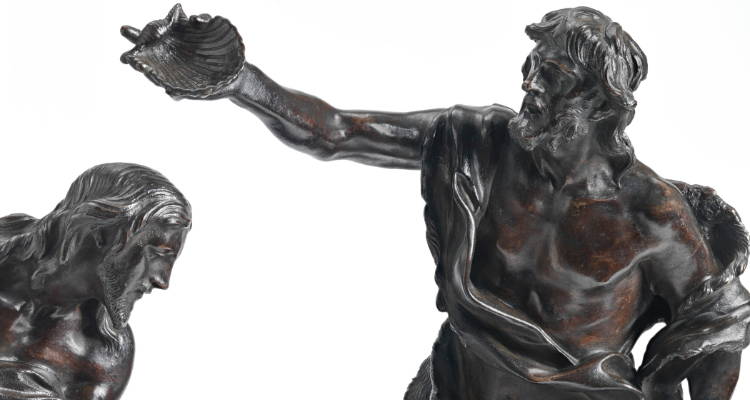 6/3.3 Baptism and daily life.
In today's Second Reading, Saint Peter presents a brief review of Christ's public life. You know the word which he sent to Israel, preaching good news of peace by Jesus Christ (he is Lord of all), the word which was proclaimed throughout all Judaea beginning from Galilee after the baptism which John preached: how God anointed Jesus of Nazareth with the Holy Spirit and with power; how He went about doing good and healing all that were oppressed by the devil ...[6807]
Pertransivit benefaciendo ..., he went about doing good ... This is an appropriate summary of Christ's life on this earth. This should be the description of the life of every baptized person since our lives are subject to the influence of the Holy Spirit. This ought to be so in our daily work, in our times of rest, whenever we help other people in our family or community.
Today's feast gives us an opportunity to have a renewed awareness of those baptismal commitments which we took ourselves, or on that day when our parents or godparents spoke on our behalf. We should reaffirm our devotion to Christ and our intention to come closer to him every day. We should resolve to separate ourselves from all sin, including venial sins. Having received this sacrament, we have been called by God to participate in his divine life.
Baptism makes us 'fideles', faithful. This is a word that was used – like 'sancti', the saints – by the first followers of Jesus to refer to one another. These words are still used today: we speak of 'the faithful' of the Church.[6808] We shall be faithful to the extent that our life is built upon the sure foundation of true prayer. In his gospel Saint Luke makes note of the fact that Christ was praying[6809]after his baptism by John. Saint Thomas Aquinas has commented on this passage that after one's baptism, a Christian needs to live a life of persevering prayer in order to win Heaven. Baptism does act to cleanse us from sins, but the baptized person is still prone to the temptations of sin, the flesh and the Devil.[6810]
We thank God for all the benefits we have received from this sacrament. Today is a good moment to renew our commitment to Christ and his Church by means of daily prayer.
[6807] Second Reading of the Mass: Acts 10:34-38
[6808] St J. Escrivá, The Forge, 622
[6810] St Thomas, Summa Theologiae, 3, q 39, a 5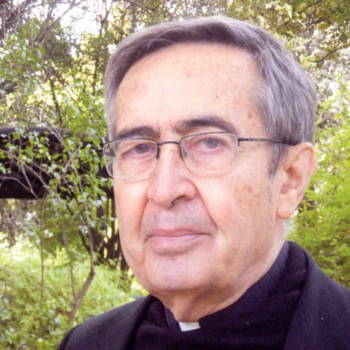 Rev. Francis Fernandez-Carvajal
Rev. Francis Fernández-Carvajal is a Priest of the Opus Dei Prelature and the author of many popular spiritual works. His seven-volume series In Conversation with God provides over 500 meditations to be used throughout the liturgical year. It has sold over 2 million copies and has been translated into many languages.
A series of outstanding meditations that follows the Church's liturgical calendar. Each day's meditation is divided into three parts and is five or six pages long. The subjects relate to themes from the Mass readings for that day or the liturgical season. This work helps the reader deepen the message of Christ in the ordinary circumstances of the day.
---