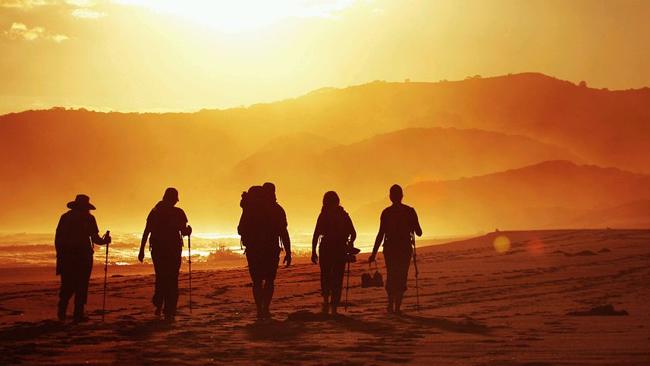 Friendship Is a beautiful thing, which many hearts long for. Christ called us friends, and he considered his apostles, and indeed all his saints, friends.
It is a sad thing when people have few or no friends, for those who have friendship find life a little bit sweeter, burdens a little lighter. The saints all show us what friendship looks like. Their natural virtues shine out for all the world to see. Blessed John Henry Newman is one such person, whose human friendships stand as examples for all to learn from.
During his long-life Newman exercised the natural and supernatural virtues that give life to friendship. His friendships arose naturally out of common interests. One of his first good friends was John William Bowden, whom he met at Oriel College, Oxford on his first day at the university. Their common interests were journalism and writing plays, which they did together.
Spiritual and religious concerns led him to develop a friendship with Richard Hurrell Froude, another Oxford student, and through Richard with John Keble, a former student and professor of poetry at Oxford. It was with them and a few other men that the influential Oxford Movement was started in 1833.
Friends learn from each other, for this is the nature of friendship; personal growth is never one-sided. Froude, who was one of the founding members of this movement, as well as a High Church Anglican, was one of the men who most challenged Newman's misunderstandings about Catholicism, and the Middle Ages. From Keble, Newman learned about the depth and beauty of the liturgical seasons and feasts of the year.
Often friendship begins with acts of service rendered by a person to another. In these acts of service we discover and share in the goodness of others. Newman's students, and readers, turned to him to ask questions about theology or just practical advice. They sought encouragement in difficult times, and consolation in bereavement.
Friendship often develops over time and good friendships withstand the test of time. This was the case with many of Newman's friends. Frederick Rogers, later Lord Blanchford is an example of this. Newman was his tutor at Oxford. Over time teacher and student became friends. After Newman became Roman Catholic, he and Rogers did not see each other for some time, but they still corresponded. Many years later, Rogers and some other Anglican friends, gifting Newman with a carriage.
Newman had a passion for truth which enabled him to be sincere with his friends about his religious beliefs. He pursued religious truth, even when this meant painful discussions with friends, and even separation from them. Yet the love of friends never dies and is, in time, rekindled if that love is true. Towards the end of his life Newman and some of his former Anglican friends rekindled their friendship before heading off to see Him whom they loved together.
As much as all of the above is important in friendship there is another element which is very important and characteristic of friendship: affection. Everyone yearns for affection, but not everyone can give it and receive it. Newman was affectionate with his friends. His affection was displayed in kind gestures and words. He won people over by the way he treated them, which was ultimately rooted in charity, the love which the Holy Spirit pours into our hearts. Newman expressed this affectionate way of relating to friends with the Latin words cor ad cor loquitur (heart speaks to heart).
Newman admired St. John Chrysostom, who once wrote: "A friend is more to be longed for than the light; I speak of a genuine one. And wonder not: for it were better for us that sun should be extinguished, than that we should be deprived of friends; better to live in darkness, than to be without friends."
Newman teaches us much about friendship. In my recent book Holiness In a Secular Age  I offer more details of Newman's rich friendships. In sum, John Henry Newman shows us of the need for friendship. He teaches us that it is begins with common interests, blossoms in deepest loves, grows gradually, and requires virtue – especially charity.
Explore more by Fr. Juan, by visiting, www.cardinaljohnhenrynewman.com
And Check out his book Holiness In a Secular Age