In Conversation With God Weekly Reflection
32nd Week of Ordinary Time: A Christian Outlook on Death
By Francis Fernandez-Carvajal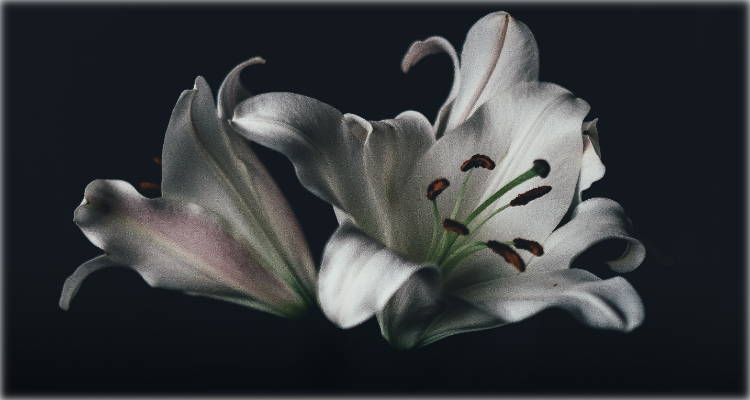 5/80.1 We cannot be blind to our final moment on earth. Preparing for death on a daily basis.
In the Gospel for today's Mass Jesus predicts that his coming in glory will take people unawares.[6456] For as the lightning flashes and lights up the sky from one side to the other, so will the Son of man be in his day. The Lord tells us that nothing can block his Second Coming at the end of time.
The disciples had a natural curiosity about when and where this would happen. Where, Lord? they asked him. Where the body is, He replied, there the eagles will be gathered together. Jesus teaches us that everyone will be drawn to the Son of God at the end of time just as eagles converge on their prey. The same may be said about each individual person's moment of death. St Paul with this in mind sent these words of warning to the first Christians at Thessalonica: For you yourselves know well that the day of the Lord will come like a thief in the night.[6457] It is one more call to vigilance. We cannot be blind to our final moment on earth, the day of the Lord, when we will meet God face to face. St Augustine has written that the Lord keeps the circumstances of his coming hidden so that we may be always on the alert.[6458]
There are certain environments today where it is not so easy to speak about death and dying. The very mention of the subject is regarded by some as a sign of bad taste. Nonetheless, it is the certainty of death that illuminates our life. The Church invites us to meditate frequently on the inevitability of our death so that we will not be taken by surprise when our time comes. Pagan culture would have us live as though death were a distant mirage, something that only affects other people. Regrettably, many who consider themselves good Christians can be unduly influenced by such a seductive approach to life. They are led astray because they have failed to come to terms with the real meaning of death. Rather than see death as a friend, or even as a sister,[6459] they view it as an enormous catastrophe, as something that will undermine all their worldly hopes and accomplishments. This earthbound approach explains why death has to be put in the closet, as it were. It is too uncomfortable a subject to deal with. Instead of looking upon death as the key to the fullness of joy, the tendency is to see it as the end of the road, the check-out counter on what is for them a kind of terrestrial shopping spree. These misguided people have lost sight of the fact that every man is in possession of an eternal soul. Death is nothing more than a change of lodging.[6460] The liturgy often reminds us of this truth: vita mutatur, non tollitur.[6461] Life changes, it is not something we are deprived of. Christians believe that death represents the end of an earthly pilgrimage. Believers prepare for death on a daily basis.[6462] It is through the sanctification of ordinary realities that we will win Heaven as an eternal reward. The Christian who behaves accordingly will not be alarmed by death's arrival. He will have been patiently readying himself for this definitive encounter with the Lord. In the words of St Cyprian, death is a stepping up into eternity after we have run in this earthly race.[6463]
If at any time you feel uneasy at the thought of our sister death because you see yourself to be such a poor creature, take heart. Heaven awaits us and consider: what will it be like when all the infinite beauty and greatness, and happiness and Love of God will be poured into the poor clay vessel that the human being is, to satisfy it eternally with the freshness of an ever new joy?[6464]
5/80.2 Death acquires a new meaning with the Death and Resurrection of Christ.
Sacred Scripture expressly teaches us: God did not make death, and He does not delight in the death of the living.[6465] There was no such thing as death, with all its pain and suffering, before our first parents committed the Original Sin. The rebellion of our first parents led to the loss of this praeternatural gift. By his disobedience, Adam lost his friendship with God and the gift of immortal life. Since that time, our passage to the house of the Father, our final resting place, takes us to this fateful gateway – the moment when we depart out of this world to the Father.[6466]
Jesus Christ abolished death and brought life.[6467] He removed the essential evil from death and gave it a new meaning, making death into a stepping stone to Life. His victory is shared by all who believe in him and participate in his Life. The Master has told us: I am the resurrection and the life; he who believes in me, though he die, yet shall he live, and whoever lives and believes in me shall never die.[6468] Death is the enemy of the natural life of man. Christ has converted it into our friend and sister, Though the human person suffer defeat at the hands of this foe, he or she can in the end be triumphant thanks to Christ's immortal sacrifice. For a materialistic society in which pleasure and comfort reign supreme, death and even life itself are devoid of lasting value. Those who adopt a pagan life-style behave as if suffering, failure and death were curses to be avoided at any cost. Such people act as if Christ never achieved the Redemption.
The Psalmist says in his prayer to God: Those who hate the righteous will be condemned.[6469] But precious in the sight of the Lord is the death of his saints.[6470] From her earliest days the Church has celebrated the anniversaries of the death by martyrdom of her saints. The Church says that these are dies natalis, birth-days to that new Life which entails joy without end. St John tells us in the Book of Revelation: I heard a voice from heaven saying: 'Write this: Blessed are the dead who die in the Lord henceforth'. 'Blessed indeed', says the Spirit, 'that they may rest from their labours, for their deeds follow them!'[6471] We will be rewarded for even the smallest service we have done for the Lord, such as the gift of a glass of water.[6472] The Second Vatican Council has declared: For after we have obeyed the Lord, and in his Spirit nurtured on earth the values of human dignity, brotherhood and freedom, and indeed all the good fruits of our nature and enterprise, we will find them again, but freed of stain, burnished and transfigured, when Christ hands over to the Father: 'a kingdom eternal and universal ...'[6473] All the things of the world will perish and be forgotten, but their good deeds will follow them.
5/80.3 What we can learn from the reality of death.
Death can teach us many things about life. The consideration of death will inspire us to live with only what we need, to be detached from the things we own and use, to respect the lasting merit of our good works.
Death also teaches us to make good use of each and every day. As the ancients would say, Carpe diem,[6474] make the most of the present moment. It is a pagan maxim, but we can impart a Christian meaning to it by living each day with joy as if it were our whole life. It is a chance that will never be repeated. During our examination of conscience we can please Almighty God with the quantity of our acts of love, aspirations, dealings with our Guardian Angel, favours on behalf of others, the quiet fulfilment of our duties, our struggle to be patient, perhaps ... The Lord will convert these deeds into splendid jewels of eternal worth. Death ends our time of meriting.[6475] Let us not waste the days that remain to us in our life.
We do not know when we will die. The very uncertainty helps us to be watchful, like the doorkeeper awaiting the arrival of his Master.[6476] We have to be alert in our examination of conscience to discover and recognise our failings during the course of the day. Let us have recourse to frequent Confession in order to cleanse our soul from venial sin and from any omissions that would indicate a lack of love. Our meditation on death will move us to work more earnestly on the great project of our own sanctification. Look carefully then how you walk, not as unwise men but as wise, making the most of the time.[6477] We need to make up for lost time. Let us take to heart the wise observation of Seneca, written almost twenty centuries ago: It is not that we have so little time, but that we have wasted so much of it.
We should certainly want to have a long life so that we can give God abundant service. We ought to go before the Lord with our arms full. It is so right for us to love life, since it is a gift from God. If we are faithful to our Christian vocation, when the time comes for our encounter with the Lord we will be prepared to make a tremendous act of Love for our Father God. St Ignatius of Loyola has written these words to encourage us: As in one's whole life, so also in one's death, each one should struggle to give glory to the Lord our God. May He be honoured and glorified. May other people be edified by the example of our patience and fortitude, by the testimony of our living faith, our hope and our love for the eternal goods ...[6479] Our last moment on earth should be spent for the glory of God. What great joy we will give to the Lord when we present to him our professional work, our apostolate, those many, many details of our service to our neighbours, the joy we contributed to family life, the effort we made to overcome our defects ...
We will leave behind us works that will endure. We will take our departure from this world in a way described by a poet: I left my love the shore and the singing current. I did not return to the bank for his love was the water.[6480]
To read the rest of the reflection from this week pick up a copy of
"In Conversation With God."
To learn more about the "In Conversation With God," meditations, see below.
---
ICWG is rich and extensive enough to serve as your spiritual reading for a lifetime, as it helps you relate the particulars of the message of Christ to the ordinary circumstances of your day.
---
[6456] Luke 17:26-37
[6457] 1 Thess 5:2
[6458] cf St Augustine, Commentary on Psalm 120, 3
[6459] cf St. J. Escrivá, The Way, 735 and 739
[6460] cf ibid, 744
[6461] Roman Missal, Preface for the dead
[6462] cf C. Pozo, Theology of the afterlife, Madrid 1980
[6463] St Cyprian, Treatise on mortality, 22
[6464] St. J. Escrivá, Furrow, 891
[6465] Wis 1:13
[6466] John 13:1
[6467] 2 Tim 1:10
[6468] John 11:25
[6469] Ps 33:21
[6470] Ps 115:15
[6471] Rev 14:13
[6472] Matt 10:42
[6473] Second Vatican Council, Gaudium et spes, 39
[6474] Horace, Odes, 1, 11, 7
[6475] cf Leo X, Bull, Exsurge Domine, 15 June 1520, prop. 38
[6476] cf Luke 12:35-42
[6477] Eph 5:15-16
[6478] Seneca, De brevitate vitae, 1, 3
[6479] St Ignatius of Loyola, Constitutions S. I., p. 6, c. 4, n. 1
[6480] B. Llorens, A secret spring, Madrid 1949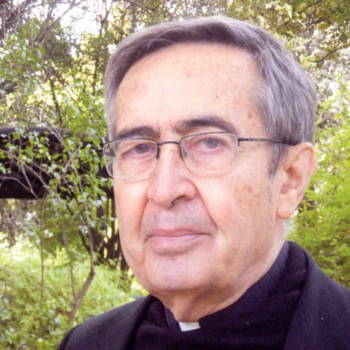 Rev. Francis Fernandez-Carvajal
Rev. Francis Fernández-Carvajal is a Priest of the Opus Dei Prelature and the author of many popular spiritual works. His seven-volume series In Conversation with God provides over 500 meditations to be used throughout the liturgical year. It has sold over 2 million copies and has been translated into many languages.
Rev. Francis Fernandez-Carvajal
Rev. Francis Fernández-Carvajal is a Priest of the Opus Dei Prelature and the author of many popular spiritual works. His seven-volume series In Conversation with God provides over 500 meditations to be used throughout the liturgical year. It has sold over 2 million copies and has been translated into many languages.
---