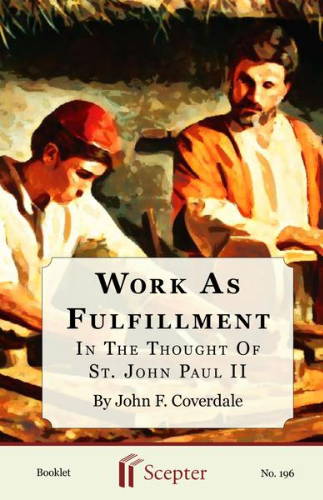 Work as Fulfillment In the Thought of St. John Paul II
WE'VE ALL HEARD people comment that if they won the lottery they would quit their job and devote the rest of their life to travel and improving their golf game. In fact, at one time or another, most of us have probably had similar thoughts — thoughts which reflect an attitude toward work as "a necessary evil." We recognize that work is necessary for most of us, but view it as undesirable in itself.
St. John Paul II offers us an entirely different view of work. In spite of all this toil — perhaps, in a sense, because of it — work is a good thing for man.
This Booklet Contains
Part of God's Plan

Kinds of Work

Order and Charity