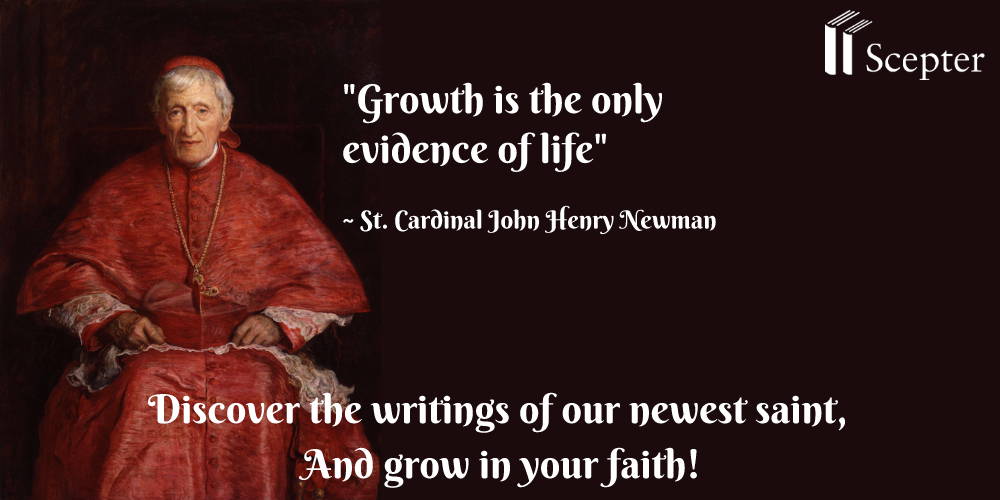 ---
On Wed. Feb. 12, Pope Francis authorized the Congregation for the Causes of the saints to publish a decree about the second miracle attributed to Cardinal Newman's intercession.
A pregnant woman in Chicago was having serious bleeding during her pregnancy and prayed to God for healing through Newman's intercession. The bleeding stopped and her child was born normally.
Since this is the second miracle attributed to Cardinal Newman's intercession, he is quite close to canonization and many expect that it will happen the latter part of 2019 or the beginning of 2020. The first miracle attributed to Newman relates to the case of a Boston deacon whom Newman saved from paralysis.
Pope John Paul II spoke of the need for new heralds of the Gospel, and God continues to bless the Church with these men and women, one of whom is Blessed Cardinal Newman.
His homilies and short meditations, help readers to grow in their interior life and the practice of the Faith. There are also a handful of good biographies which can give one insight into the mind and heart of this great man.
To learn more about St. Cardinal Newman and to view his writings, see the links above.
Newman's love for God is very real, simple, and palpable. Through his preaching Newman teaches us to adore God in the Eucharist, through his poetry to marvel at God's mysteries, and through his way of life to love our neighbor.
His teaching will be of great benefit to the Church, particularly in this time of confusion regarding teaching on marriage and human sexuality.
Let us give thanks to God for the upcoming canonization of Bl. John Henry Newman, and ask this new saint to intercede for us and for the Church.