In Conversation With God Sunday Reflection
By Francis Fernandez-Carvajal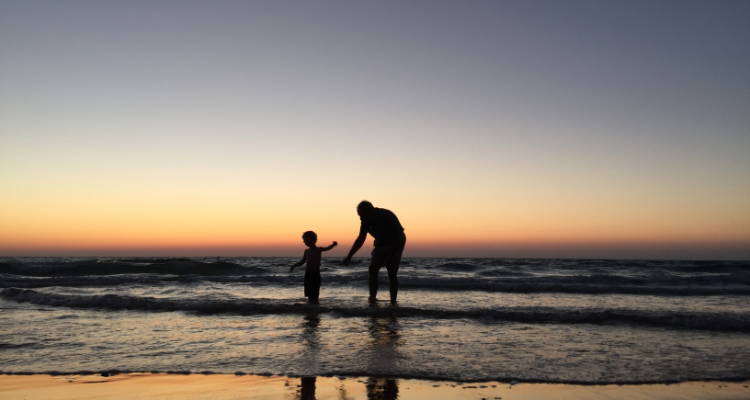 3/36.1 Faith and obedience are essential in the apostolate.
Saint Luke tells us[2873] that Jesus was standing by the Lake of Gennesareth, where so many miracles took place and so much grace was poured out by the Son of God. The people were crowding around him to such an extent that they did not leave him enough room to preach. So he got into one of the boats and asked the men to row out a little so that he could speak to the crowd who remained on the shore.
The boat that Our Lord preached from belonged to Peter, who had already met Jesus and had accompanied him on some of his journeys. Christ purposely goes into his boat. He enters progressively into Peter's life and prepares him for his decisive dedication as an Apostle. God does this with every vocation, with every soul He wants to enter deeply into. Often the grace that leads us to make a definitive decision is backed by a long preliminary history, an in-depth preparation on God's part. This preparation is so discreet and affectionate that, sometimes, we are unaware of its consisting of anything other than quite natural events, of what seem at the time to be quite normal happenings.[2874]
Jesus has finished his preaching. Perhaps Peter is feeling rather pleased with himself for having been the one to lend his boat to the Master. In any case we can think about it in these terms. Then, when Jesus has finished speaking to the crowd, he tells Peter to man the oars and put out into the deep water.
It had not been a good day. Jesus had come across them as they were washing their nets after a whole night's toiling away to no effect. They must have been feeling tired, because it was tough physical work. The nets (measuring some four to five hundred yards) were formed by a system that comprised a sort of mesh curtain, which in turn was made up of three smaller nets: they had to be lowered right to the bottom of the lake and it took at least four men to handle each net.
Peter told Our Lord that they had been working all night and had caught nothing. The fisherman's reply seemed reasonable enough. The night hours were their normal time for fishing, and this time the attempted catch had yielded nothing. What was the point of fishing by day? But Peter has faith: 'Nevertheless, at thy word I will let down the net' (Luke 5:5). He decides to act on Christ's suggestion.[2875] Although they are tired, and although it is not a man of the sea who gives the order, and although the fishermen are well aware that the time is all wrong for fishing; although they know perfectly well there are no fish around, they put all hands to lowering the nets. Now, purely out of faith, purely out of trust in the Master, they simply dismiss from their minds those considerations that normally would tell them whether fishing was advisable or not. What sets them to work again is Peter's faith in his Master. Simon simply obeys and trusts.
In the apostolate, faith and obedience are indispensable. Of what use are our efforts, our human resources, our wakeful vigils or even our mortifications, if they are separated from any supernatural sense ...? Without obedience, everything is useless in God's eyes. It would be no use starting to work if we did not intend to count on Our Lord. Even the most worthwhile of our works would be fruitless if while doing it we did not have the desire to carry out God's will. God does not need our work, but He does need our obedience,[2876] Saint John Chrysostom succinctly teaches.
[2873] Luke 5:1-11
[2874] cf F. Fernandez, St Luke's Gospel, Madrid 1981
[2875] St J. Escrivá, Friends of God, 261
[2876] St John Chrysostom, Homilies on St Matthew's Gospel, 56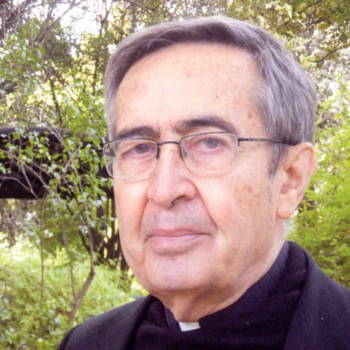 Rev. Francis Fernandez-Carvajal
Rev. Francis Fernández-Carvajal is a Priest of the Opus Dei Prelature and the author of many popular spiritual works. His seven-volume series In Conversation with God provides over 500 meditations to be used throughout the liturgical year. It has sold over 2 million copies and has been translated into many languages.
A series of outstanding meditations that follows the Church's liturgical calendar. Each day's meditation is divided into three parts and is five or six pages long. The subjects relate to themes from the Mass readings for that day or the liturgical season. This work helps the reader deepen the message of Christ in the ordinary circumstances of the day.
---