By Francis Fernandez-Carvajal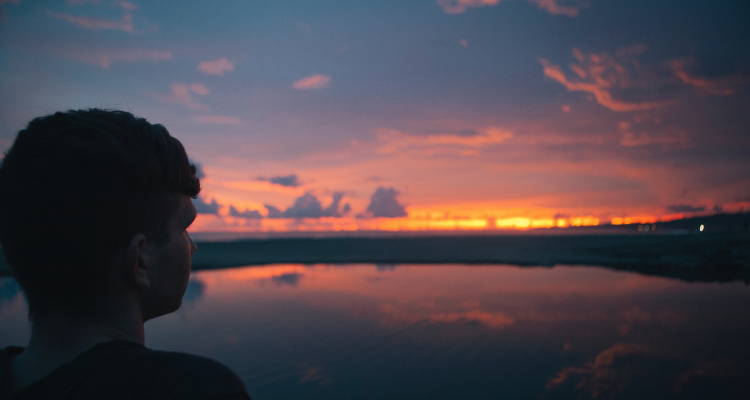 Only the humble can truly trust in God.
Be my protector, O God, a mighty stronghold to save me ... we pray in the Entrance Antiphon of today's Mass.[3008] He is our refuge, our bulwark in the midst of all the weakness we find in ourselves and in the decay that is all around us. He is our firm support at all times, at any age and in any situation. Blessed is the man who trusts in the Lord and puts all his confidence in him, says the prophet Jeremiah in the First Reading. He is like a tree planted by the water's edge, that sends out its roots to the stream and does not fear when summer's heat comes, for its foliage remains green; nor has it any anxiety in the year of drought, for it does not cease to bear fruit.[3009] By contrast, cursed is he who puts his trust in man and relies on the strength of his arm, whose heart turns away from the Lord. His life will be sterile, like a thistle in a dry place.
Lord, be my rock of safety: personal humility and trust in God go always hand in hand. Only humility seeks happiness and strength in God. One of the reasons the proud go after praise so avidly, and have an exalted opinion of themselves and resent anything that can bring them down in their own estimation or in the eyes of others, is the lack of inner solidity. They have no point of support, no hope for happiness outside themselves. As a result, they are often ultra-sensitive to the slightest criticism, and insist on getting their own way. They want to be well-known and be given special treatment. They put their trust in themselves just as the drowning man clutches hold of the fragile spar that cannot hold him up. And whatever they might have achieved in life, the proud are always insecure, unsatisfied, without peace. That kind of man, without humility, unable to trust in his Father God who constantly stretches out his arms to him, shall dwell in the parched places of the wilderness, in an uninhabited salt land, as the liturgy of today's Mass tells us. The proud man will have nothing to show for his life; he is unsatisfied, knowing nothing of real peace and happiness.
The Christian has his hope in God. He knows and accepts his own weakness and so does not depend inordinately on his own resources. He knows that in any undertaking he must use all the human means open to him, but that above all he must rely on prayer. He knows and accepts joyfully that everything he has he receives from God. Humility is not a matter of despising ourselves, because God does not despise us, since we are the work of His hands. It consists in forgetting ourselves and sincerely thinking about others. Interior simplicity leads us to be aware that we are children of God.[3010] At the very moment when everything seems to be collapsing before our eyes, we realise that quite the opposite is the case, 'for you, Lord, are my strength' (Ps 42:2). If God is dwelling in our soul, everything else, no matter how important it may seem, is accidental and transitory, whereas we, in God, stand permanent and firm.[3011] In the midst of our frailty, in whatever form our weakness presents itself, we take our stand together with God in an indestructible firmness.
[3008] Entrance Antiphon, Ps 30:3
[3009] Jer 17:7-8
[3010] cf E. Boylan, This Tremendous Lover
[3011] St J. Escrivá, Friends of God, 92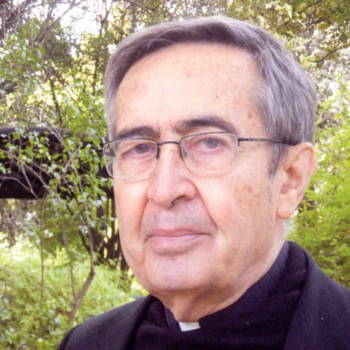 Rev. Francis Fernandez-Carvajal
Rev. Francis Fernández-Carvajal is a Priest of the Opus Dei Prelature and the author of many popular spiritual works. His seven-volume series In Conversation with God provides over 500 meditations to be used throughout the liturgical year. It has sold over 2 million copies and has been translated into many languages.
A series of outstanding meditations that follows the Church's liturgical calendar. Each day's meditation is divided into three parts and is five or six pages long. The subjects relate to themes from the Mass readings for that day or the liturgical season. This work helps the reader deepen the message of Christ in the ordinary circumstances of the day.
---