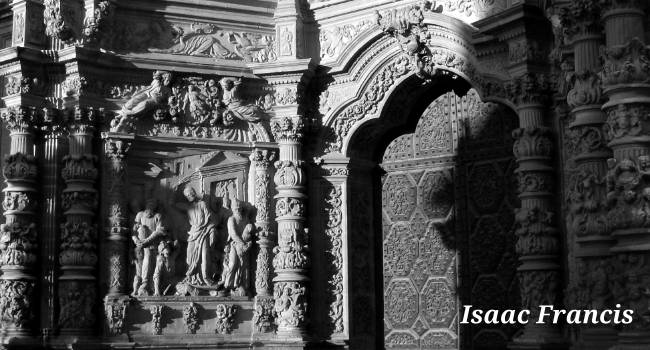 By Isaac Francis
This is one of Isaac's frist sonnets. Written from the perspective of God. Our Lord sees our weaknesses and failings, our shattered dreams and disillusionment with how life will go, and He offers life in exchange for our mere trust.
---
The goal I set before you now,
Shines in all its gold glory bright.
But death be the door in your sight.
Be not afraid. enter in bravely.
Before this ill fated dark door,
A pain awaits a riddled poem.
But death it be your one door home.
With courage now, accept the cross.
Dreams you drempt from childhood stare,
Till tears from failing fall in pools.
But life awaits, a new dream cools,
The burning pain of a lost joy.
So enter now this door of strife,
And turn this dark death into life
---
"I plead with you--never, ever give up on hope, never doubt, never tire, and never become discouraged. Be not afraid."
― John Paul II
---