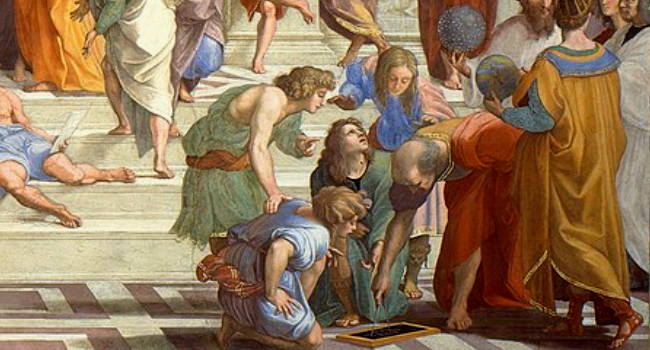 Ode To Math
By Parker Eidle

Beauty and truth quantified.
Logos without bias shown.
Order of the cosmos known,
Leaving me still mystified.

Way by which the map is planned.
Easel of the artists mind.
And even the unlearned men will find,
But they shall ne're understand.
---
Parker Eidle is a current student at Holy Apostles College. He currently lives in West Virginia and loves writing poetry and playing music.
If You Enjoyed This Poem Please Share it to Social Media.
And Be Sure to Follow Us on Facebook or Instagram!